Inoxfurt Metal Customer Design Service
Inoxfurt Metal as a professional in stainless steel field, we produce the luxury Screen (divider), Jamb, Handle, Skirt, Ceiling, balustrade, for overseas and domestic five-star hotels, high-end commercial places, and villas. What's more, we also provide customer design service for personal interior decoration client.
There are a thousand Hamlets in a thousand people's eyes. Different client have different requirement. Someone like gold color product, others like the bronze color, that's why we should provide customer design service to client. Here is a customer design case for an American client decorating his restaurant. It will show you how we provide customer design service.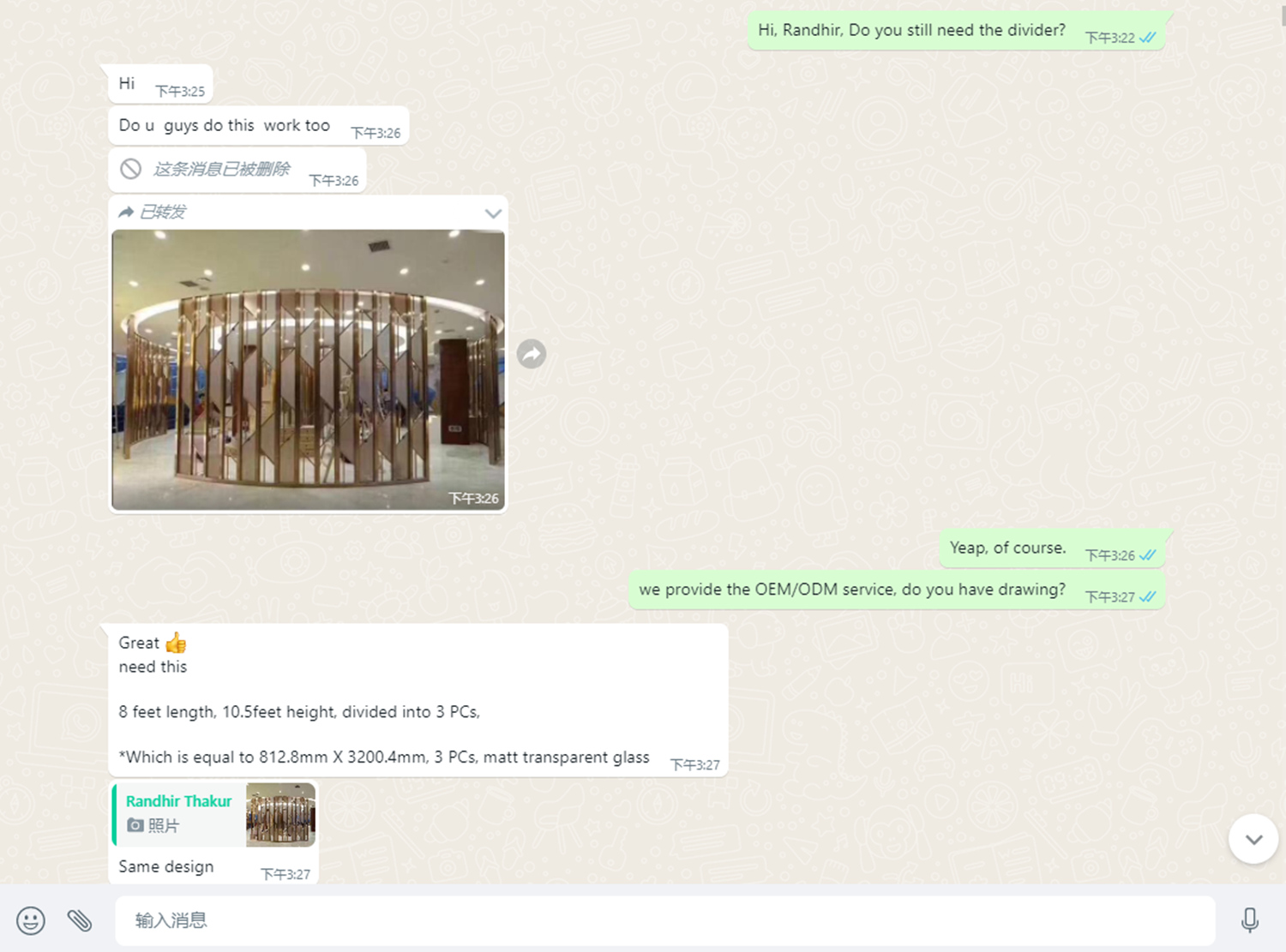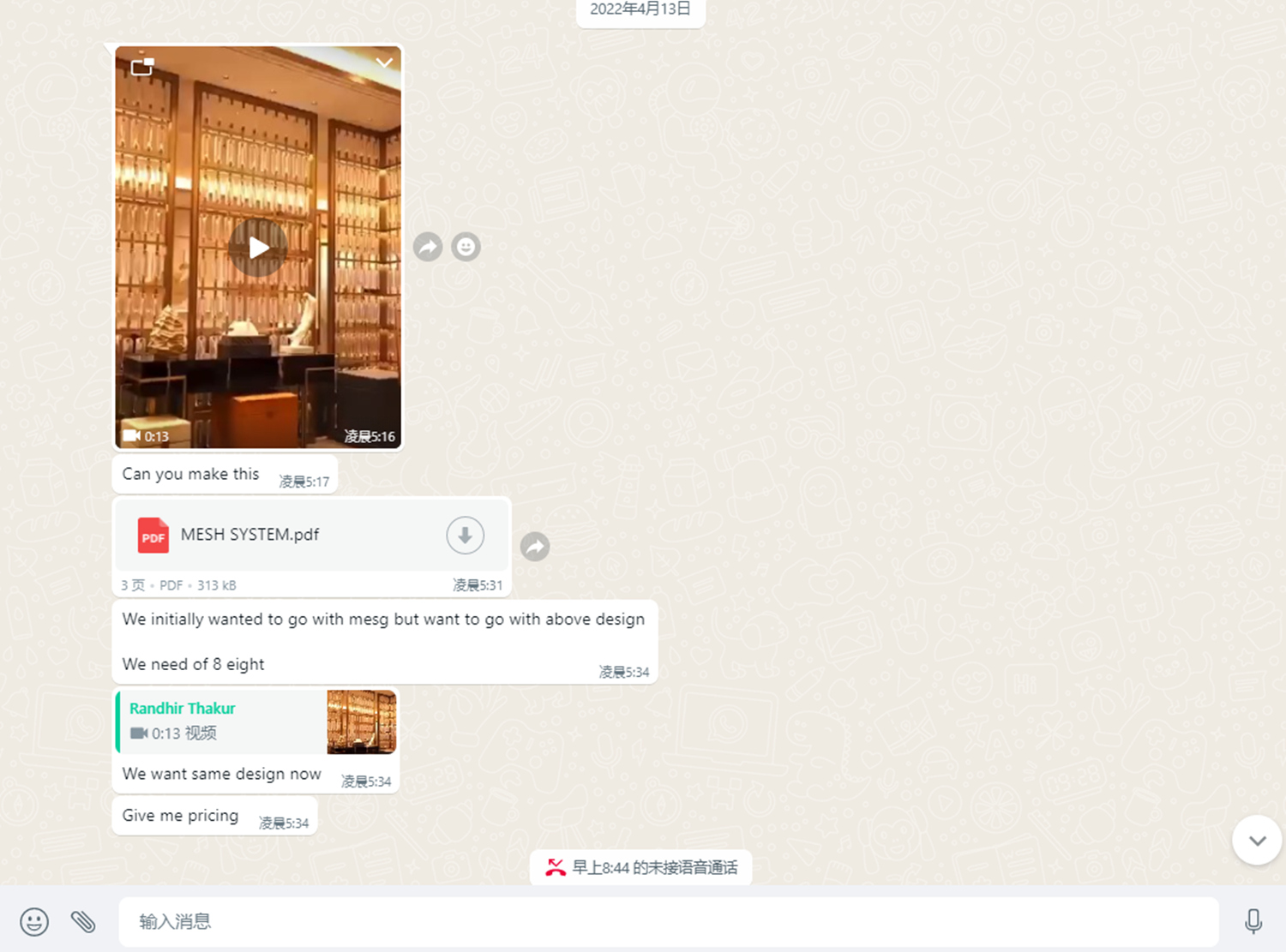 Client knows us from our Alibaba's store. In the beginning, he chooses one of our screen designs, but somehow he changes his mind. He searches from internet and find a picture, telling us that this is what he wanted in his restaurant. From then on, we know that it is a customer design client. We need to communicate more details of his demand. We do things as routine, asking the size, the place where the screen put in, the installation, etc. Client only sends us the original design drawing of the mesh system and telling us in there, he wants to put two types screen in with the size.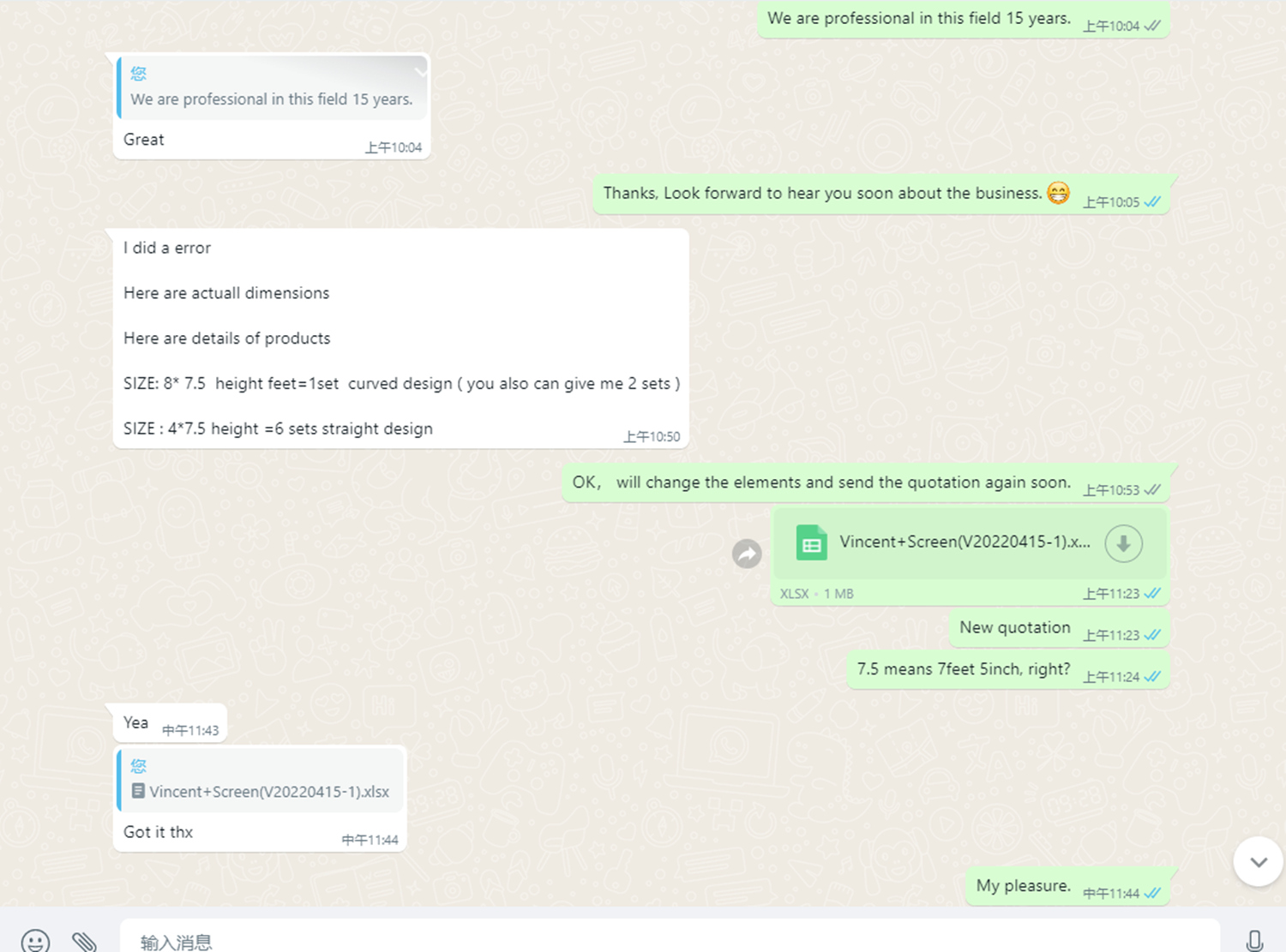 Actually, it is most customer design client's way shows his demand, directly shows picture and ask the price. But the price is related to so many elements. It request us we should get familiar with the products predicative process, knows every details related to the price. So it comes to the details about the material thickness, the panel thickness and the stainless steel grade, etc. After knowing the entire element related to the price, we make the quotation and send to client as soonest we can do. Fortunately, our price is more competitive than others and client thinks we are more professional than others. He confirms the price and transfer us the deposit soon.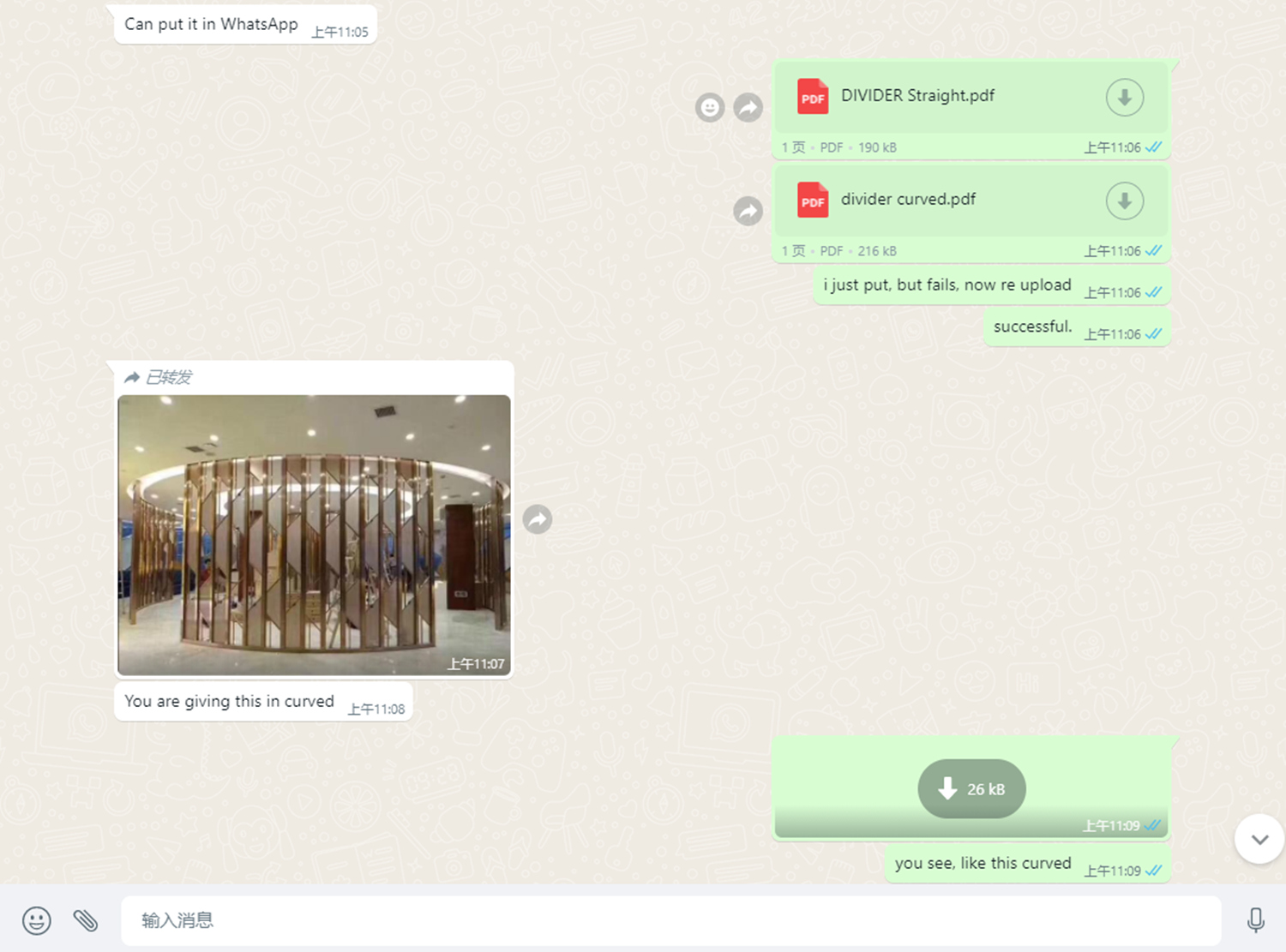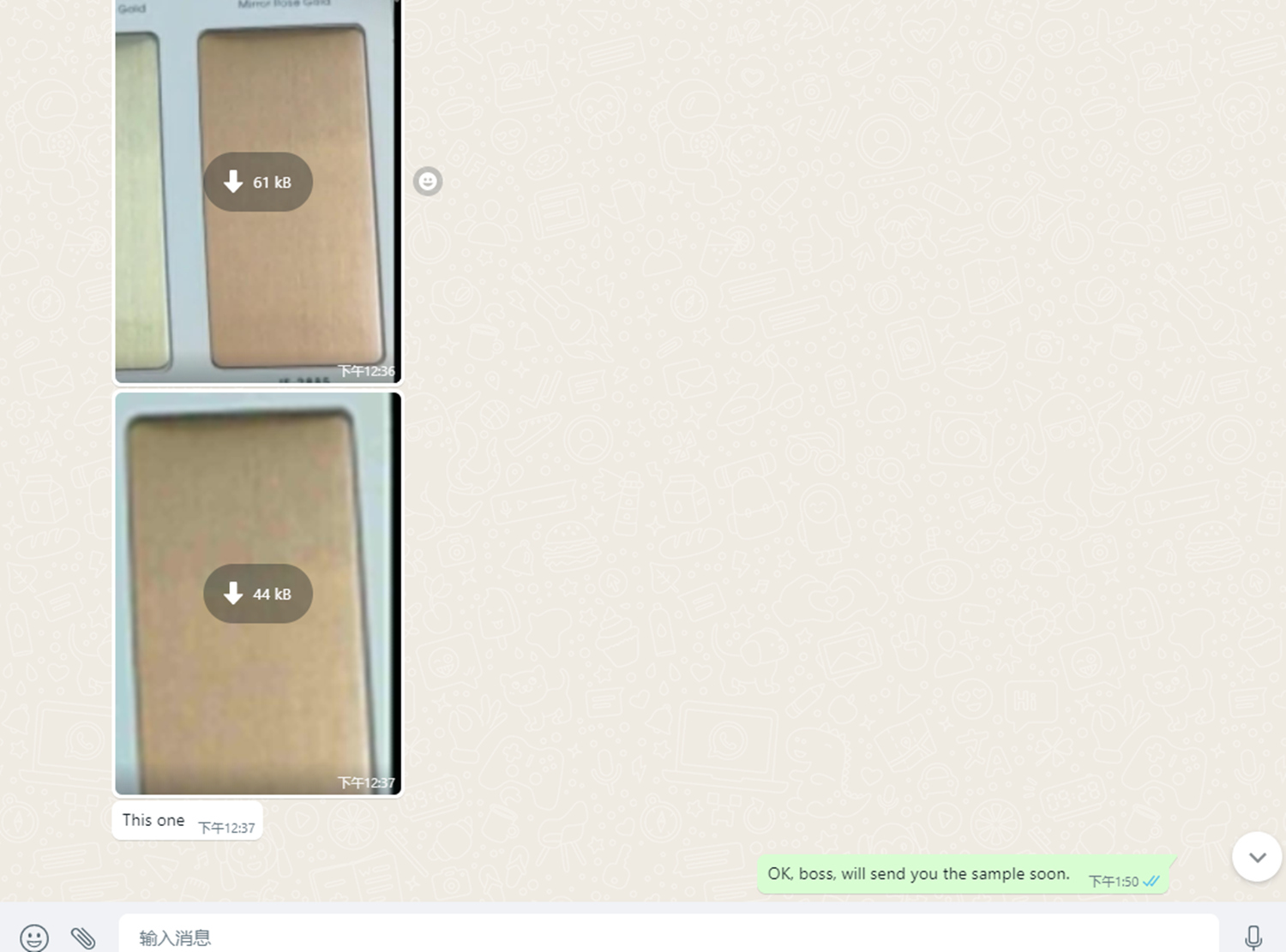 After receive the deposit from client, it comes to next step, Elevation and Section drawing details. Designer makes drawing according to the contact details. Material grade: Stainless steel 304 grade. Material Thickness: 1.2MM. Panel Thickness: 50MM. Installation Method: Ceiling fixed installation. Color Code: IF2882 Hairline Ti-Gold. After drawing confirmed, then it comes to the next process, sample confirmation, we make a small sample in 600*600mm and send to client for confirmation.After get the approval of sample, the production starts.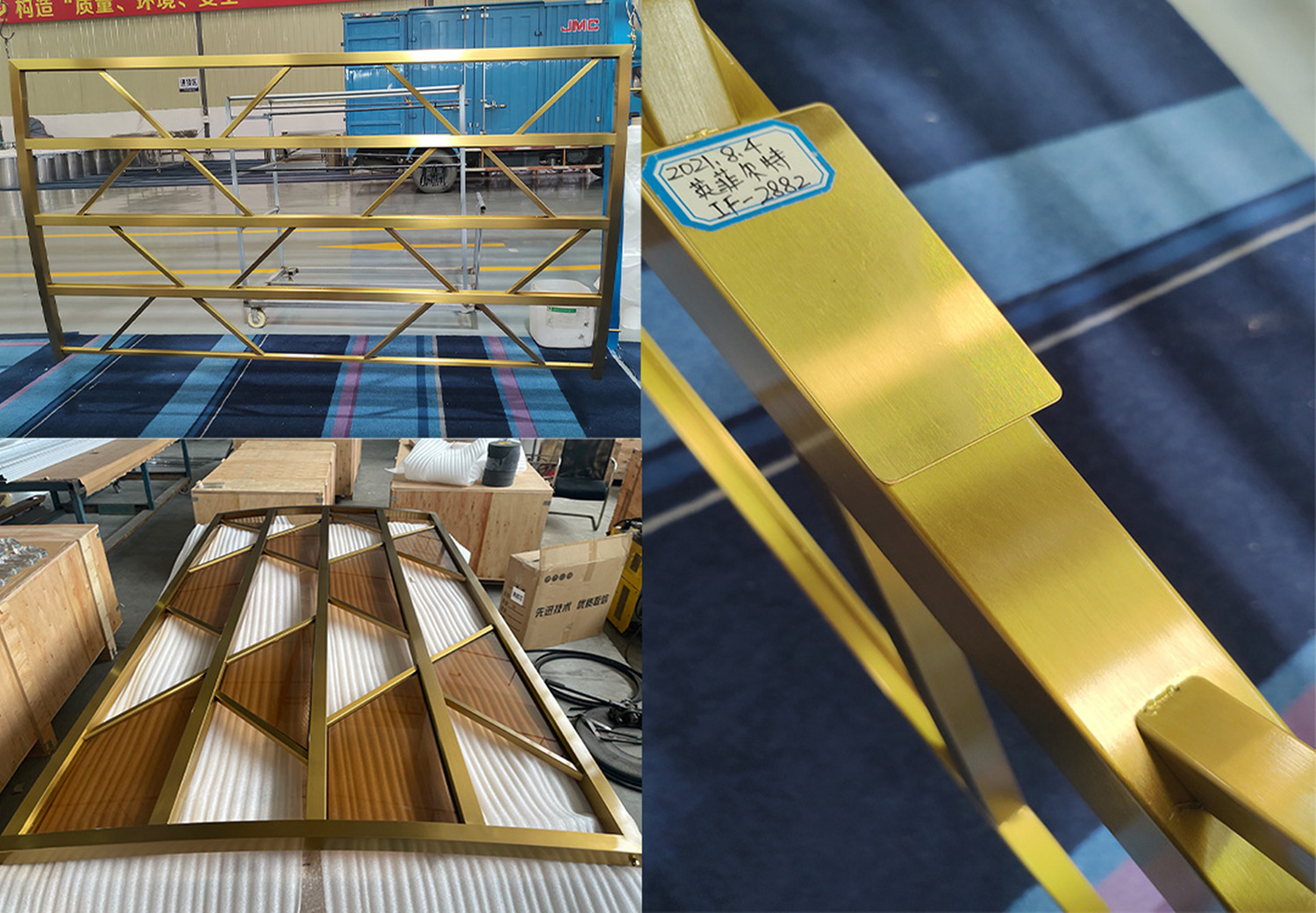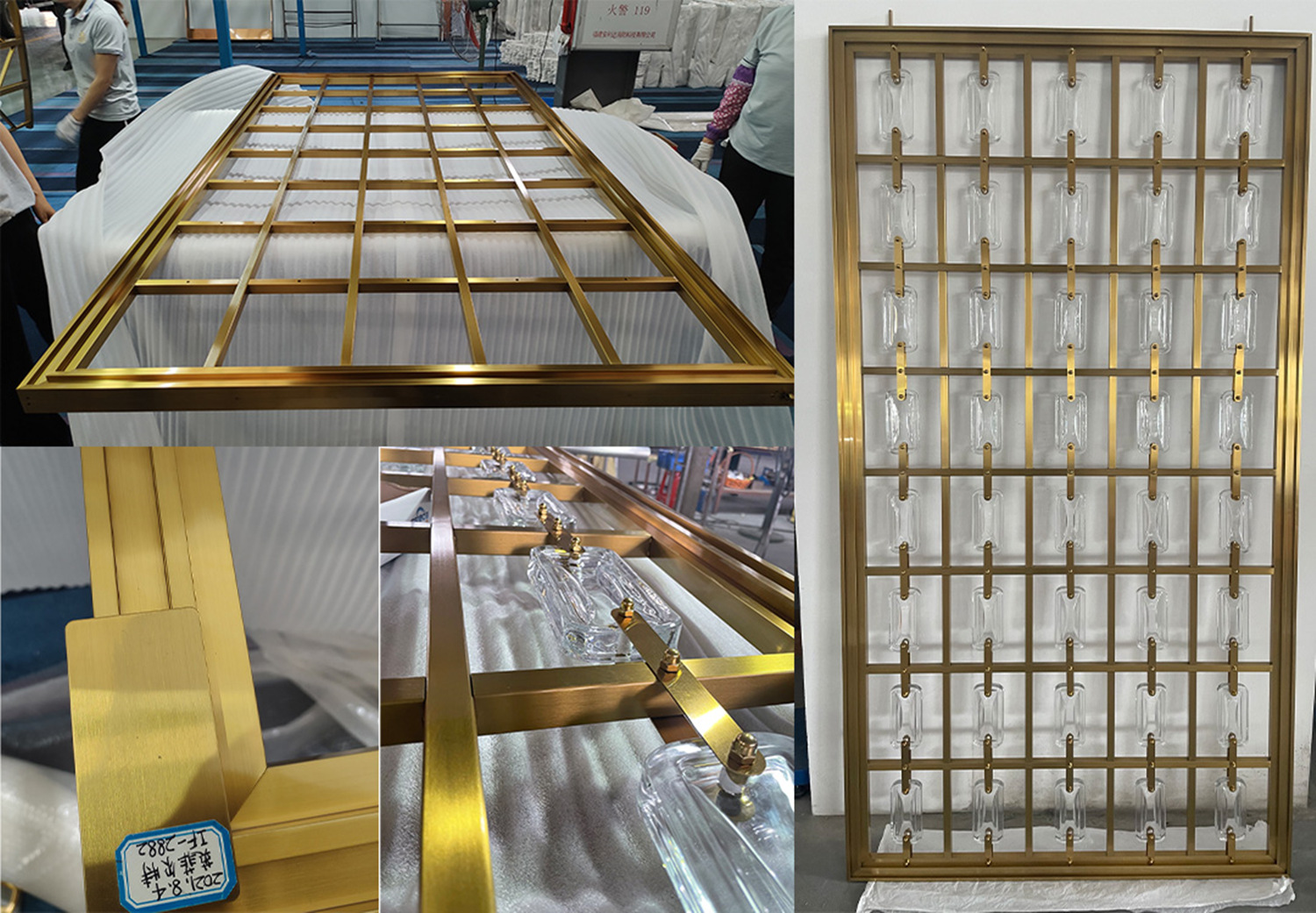 Eventually, those two type of customer design screen is finished. This is how we provide customer design service. Inoxfurt Metal have 15years experience in the metal field, most metal work, we only need to know the picture and products size, we know how to produce it. If client no other request about the design, we will produce as our company standard. Inoxfurt Metal, Not the common stainless steel work, nice service, good quality, competitive price, your good choice of stainless steel work.